Have you ever walked into a space and have just been WOWED by its beauty and vastness? Well, when walking into AT&T Stadium Home of the Dallas Cowboy for an event that we produced we had to pinch ourselves a little that we got to create something really fun in such an iconic place.
Our client wanted their logo to be front a center when guests entered the field so we delivered. Creative a larger than life logo on the field was no small feat but we think we scored the winning touchdown with this execution.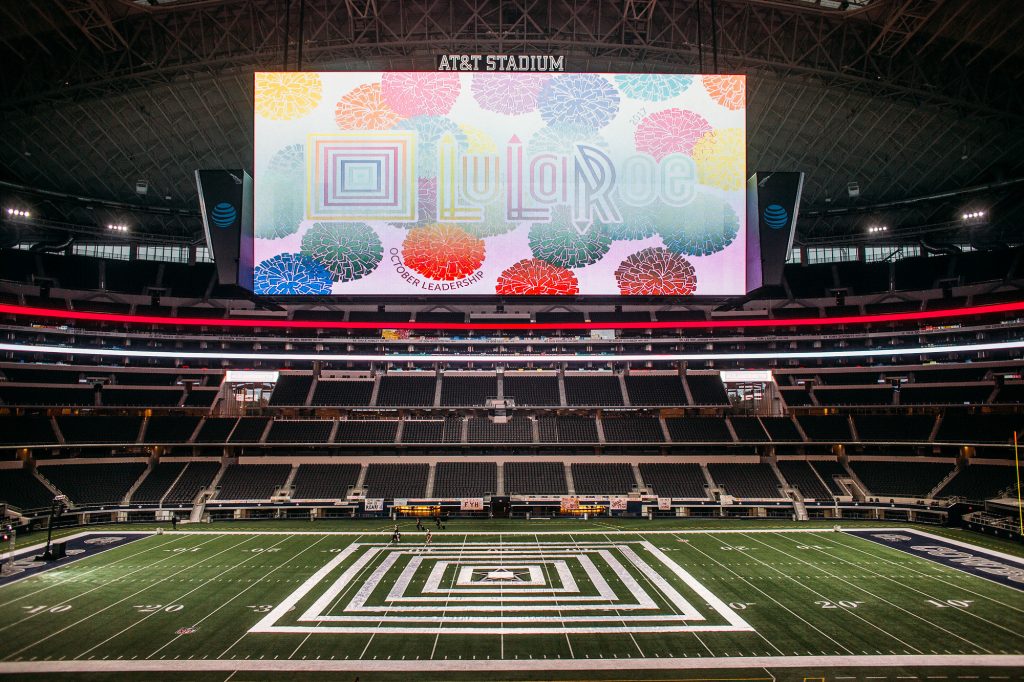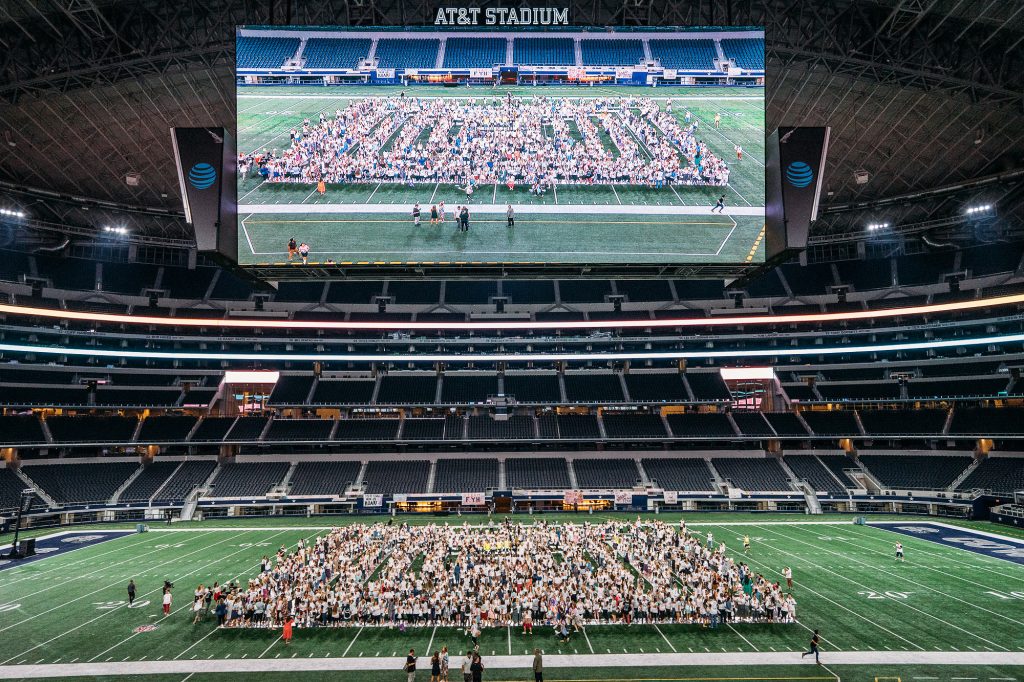 Before we invited guests to stand on the logo for an aerial photo we had the amazing Dallas Cowboy Cheerleaders perform a custom-to-client dance and welcomed the local highschool marching band to bring people onto the field.
The night culminated in dancing and field goal kick on the field. Lets just say the 1200 guests felt like winners at the Superbowl!