We had a very special arrival in May, the birth of our son, and we wanted his nursery to reflect our design aesthetic with a little more flair!
Departing from the typical boys room colors of blue we decided to use the palette of black, white and gold. Understanding that black isn't a typical color associated with a nursery we decided to play off the concept of the "rising sun" and incorporate our version of that onto the main wall. We wanted to make it look like sun rays coming from the crib.  We didn't want to use black/white stripes everywhere so there are dots, chevron and squares to give different textures.
We immediately fell in love with a teepee idea and picked up the LAND OF NOD black/white stripe teepee which also doubles as a great storage solution for toys and stuffed animals. My husband and I are really into the surf and skate culture here in Southern California and wanted to display that in some way. We took old skateboards and painted them white and used them as shelves adding our favorite books and animals on them. We also found these great hand drawn posters of all the Surf Breaks in California by MINI AND MAXIMUS and framed them. Adding the gold dot decals was a no brainer to add a softer element to the room and they matched the gold confetti curtains across the room.
We wanted to keep the rest of the room very modern and simple so the crib (BABYLETTO) and baby dresser (Land Of Nod) are smooth and clean.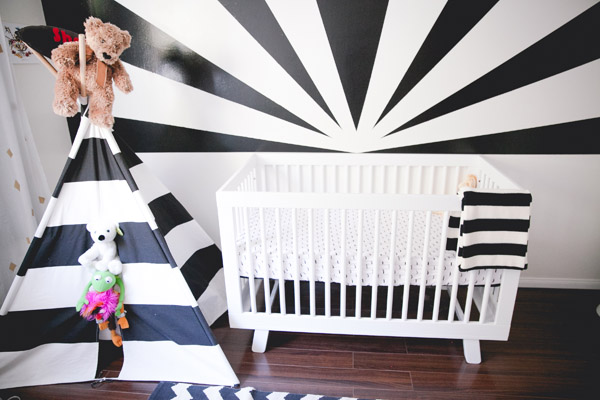 Crib and Tee Pee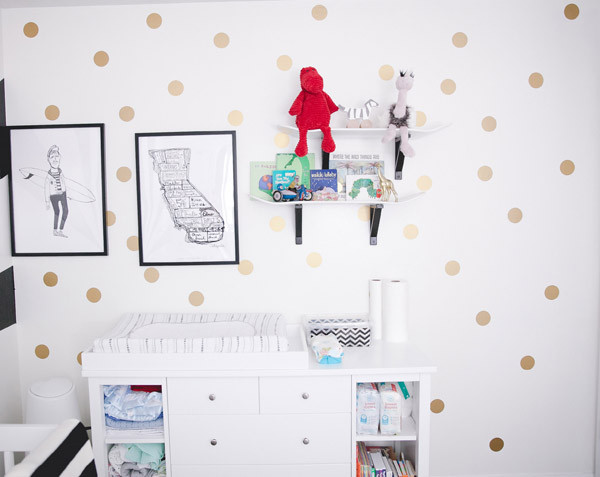 Changing Table Etc…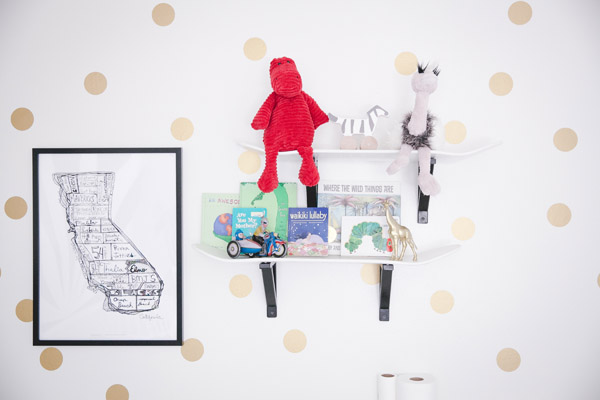 Custom Skateboard Shelf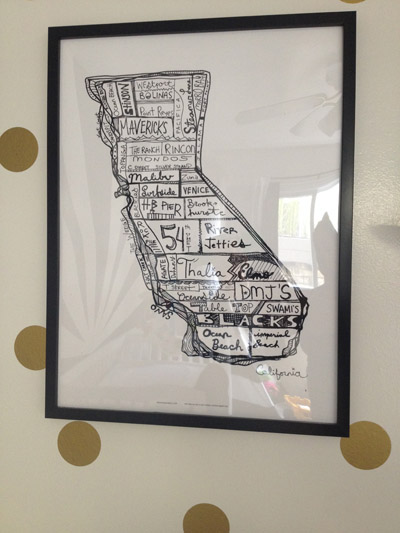 Poster with all the California Surf Breaks