Under a starry night in NYC at Pier 84 over 700 guests attended a very special event curated by Target, Cover Girl and Sonos during NYFW to launch the much coveted new album The Electric Lady from artistic powerhouse Janelle Monae. CC Events kept things on track while focusing on all those perfect details in collaboration with production company Mother New York.
The large red and white ship docked at the pier doubled as the UBER VIP area and Pirate Radio location where TUNE IN aired the performance live. Cover Girl erected a kissing wall where guests were given the signature Janelle Monae lipstick "Hot Passion" and asked to "kiss" the wall. Sonos created the "Electric Jukebox" where guests were invited to load a song to the playlist where it would be blasted through over 30 speakers. The overall event boasted numerous drink and desert bars but one theme remained the same, it was all about the music.
The concert kicked off in high gear when former MTV VJ and current VH1 star La La Anthony introduced the album's EP Sean 'Diddy' Combs. Janelle bounded on to the stage from the Pirate Radio boat sporting her signature black and white style and famous pompadour. The tight six-piece band and back-up singers then launched into the beginning of the nearly 45 minute set that featured songs from her new album as well as guest appearances by noted rapper Big Boi. The crowd that surrounded her were treated to her infectious energy that included impromptu dance parties featuring Diddy, Big Boi and her crowd surfing.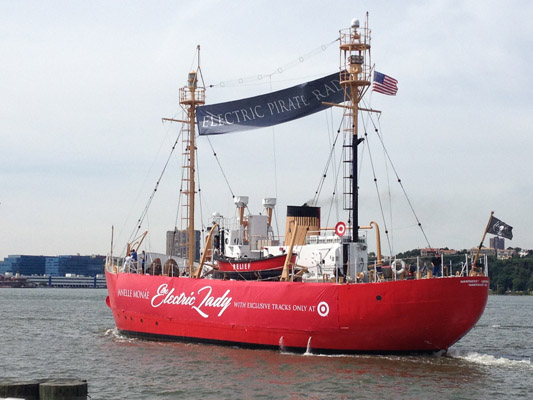 The Pirate Radio Boat does a tour of the Hudson prior to the event starting to entice folks to attend!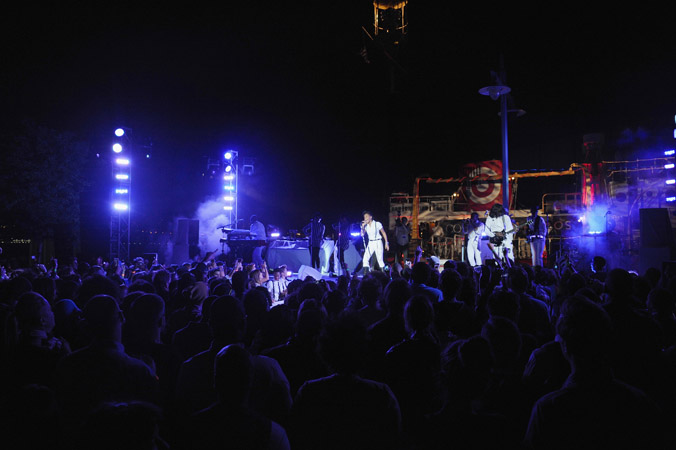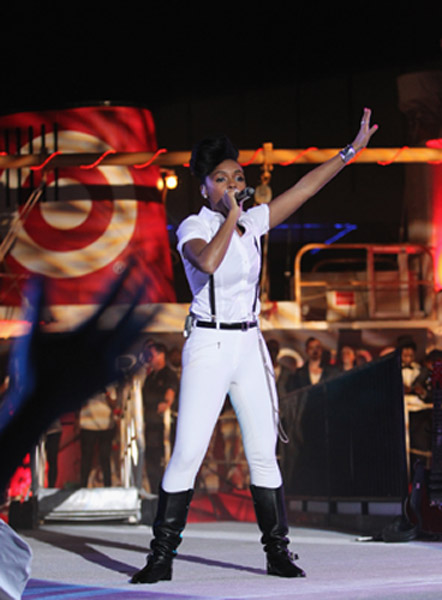 Janelle rocking on stage to over 700 guests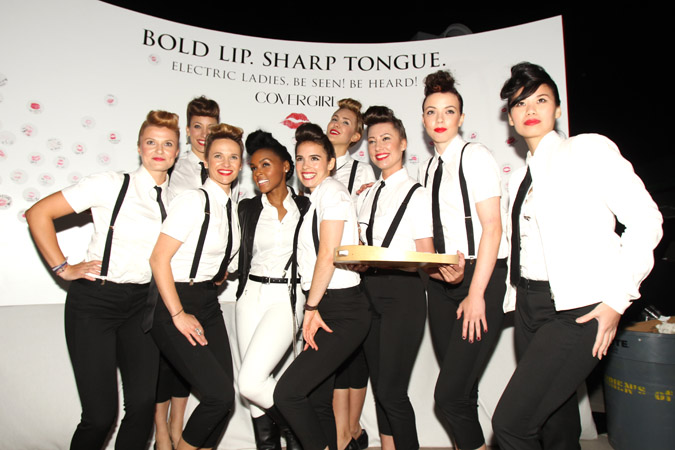 The Cover Girl Kissing Wall using Cover Girls hot new color "HOT PASSION"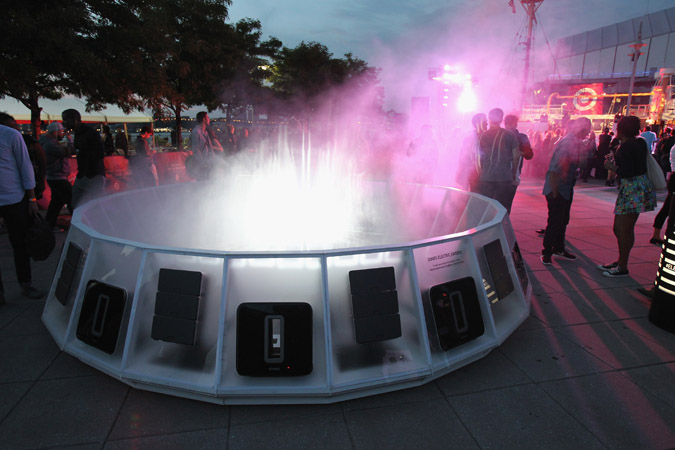 The Sonos Jukebox where fans could request a song and it would play via the Jukebox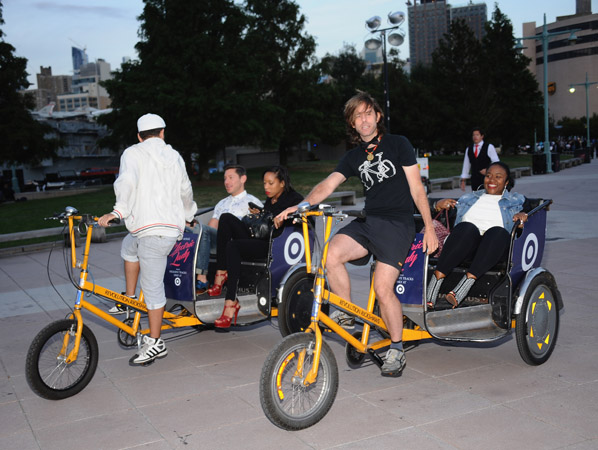 Pedi Cabs to get concert goers to the event on-time!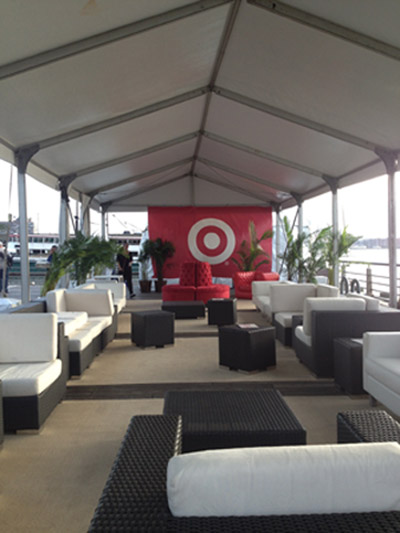 VIP lounge overlooking the Hudson River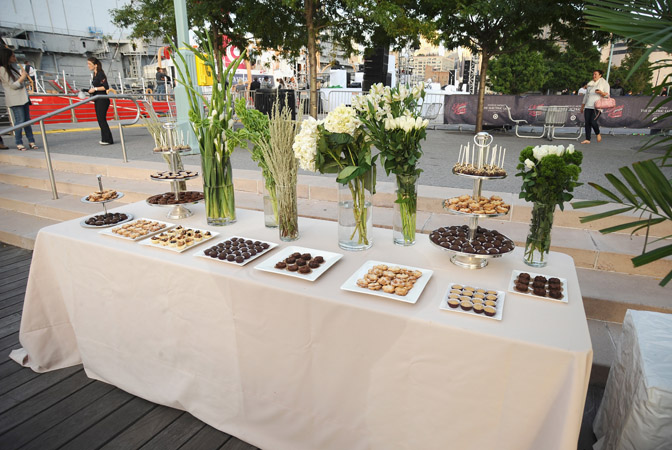 Desert Table in the VIP lounge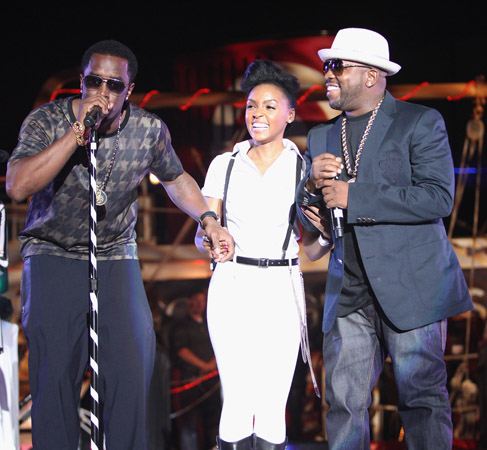 P. Diddy, Janelle and Big Boi electrify the night