CC Events has been living the gypset lifestyle this summer in Montauk NY. Montauk, a not-so-quiet resort town of the famed Hamptons, is filled with beautiful beaches, amazing landscapes and chic bohemians alike. CC Events felt it was not only the perfect place to experience an "endless summer" but to create a Montauk inspired tablescape and event! We worked with local vendors, farms and even used the land to create "Found".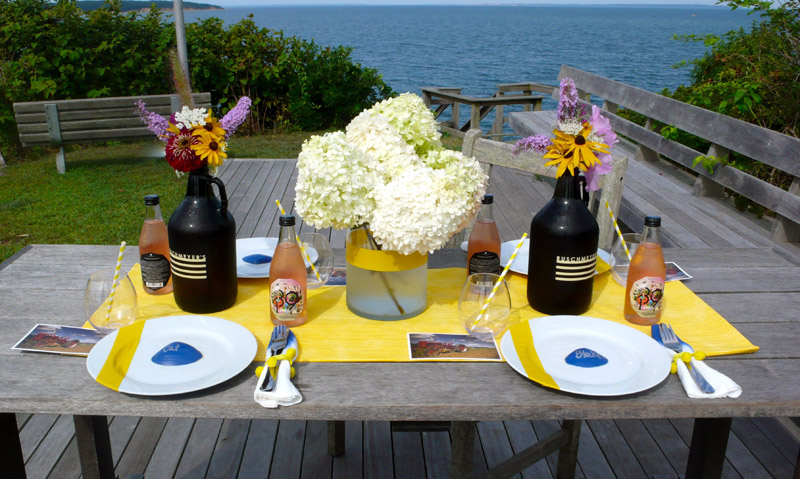 Hydrangeas and wild flowers are abundant in the Hampton's and it wouldn't be a Montauk photoshoot without them.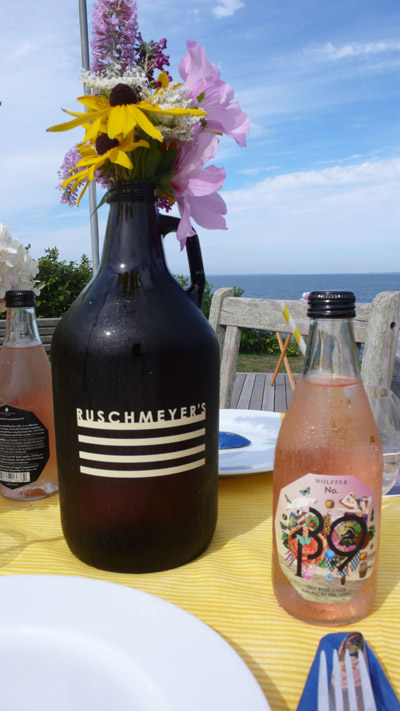 Ruschmeyer's, the local hot spot and hotel, donated these growlers which hold handpicked Montauk wildflowers perfectly. CC Events has been sipping on this local Dry Rose Cider all summer long. Its not summer in the Hampton's without some yummy Rose from Wolfer Estate Vineyard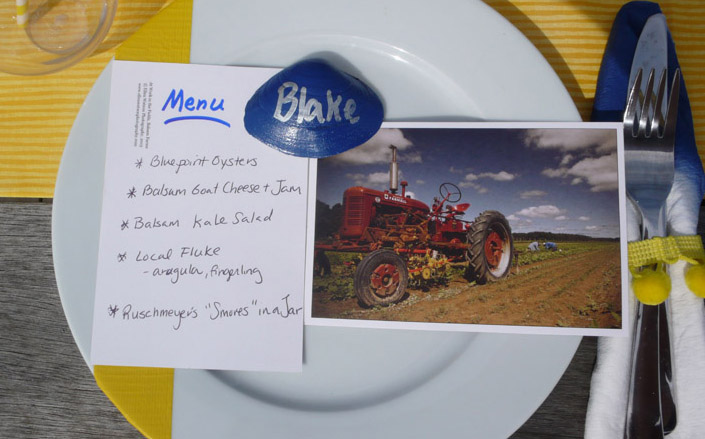 Spray painted clam shells double as guests escort card rounding out the summer feel! Balsam Farms postcards serve as both the menu and a picturesque addition to the table.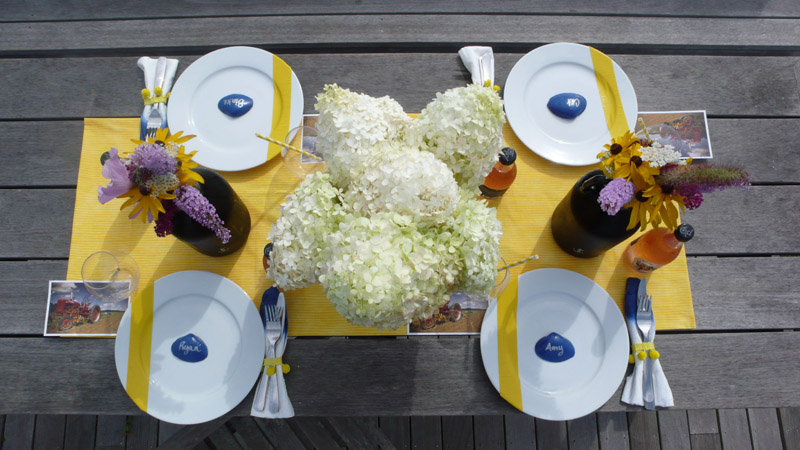 Aerial view of the table. We took cloth and cut them into napkin squares and dyed the tips in indigo and then wrapped them simply with yellow ball string!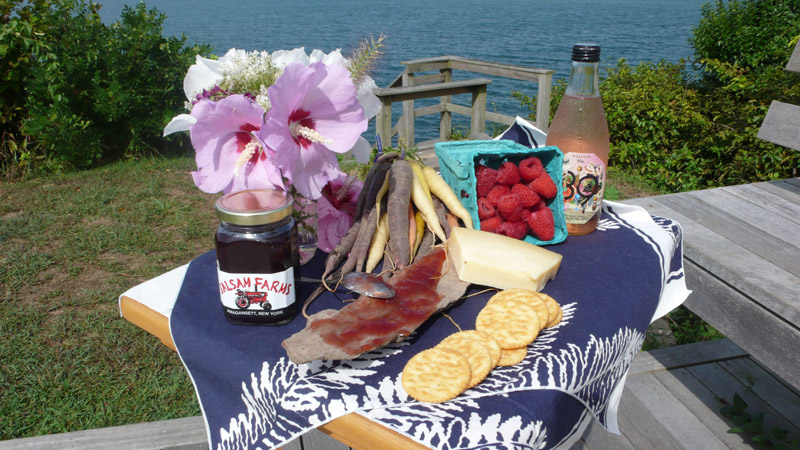 It wouldn't be a summer nights picnic in the Hampton's without locally sourced produce! The great guys at Balsam Farms hooked us up with their amazing carrots, rasberries, blueberries and their famous jam. We used driftwood as a "jam" plate!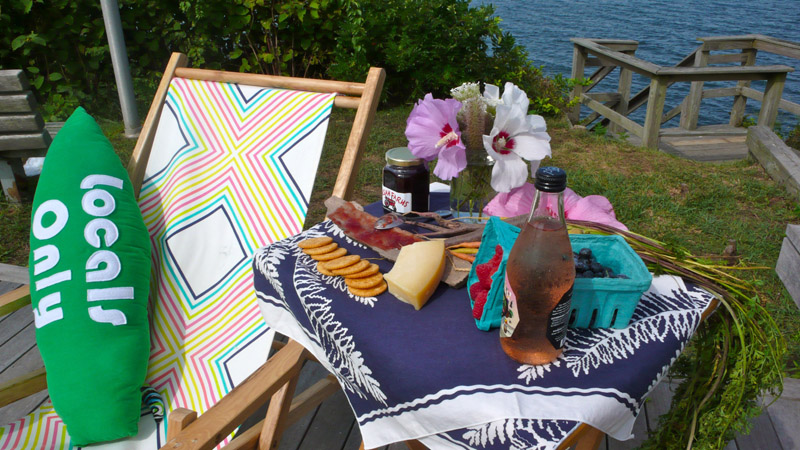 Post up next to this fruit and cheese table on these gorgeous Julie Brown beach chairs and lean back on your custom In Between Waves surf pillow. As they say in Montauk "Locals Only"