I like large parties. They're so intimate. At small parties there isn't any privacy.
– F. Scott Fitzgerald
There is something so beautiful and tragic about The Great Gatsby, which is why its been reenacted in so many versions on-screen. In celebration of the newest rendition to hit the silver screen CC Events went to glittertown in an ode to 1920's glamour, love, deceit and wild abandon. We invited a few friends over to the CC Events HQ and completely splashed the place in gold, silver and glitter!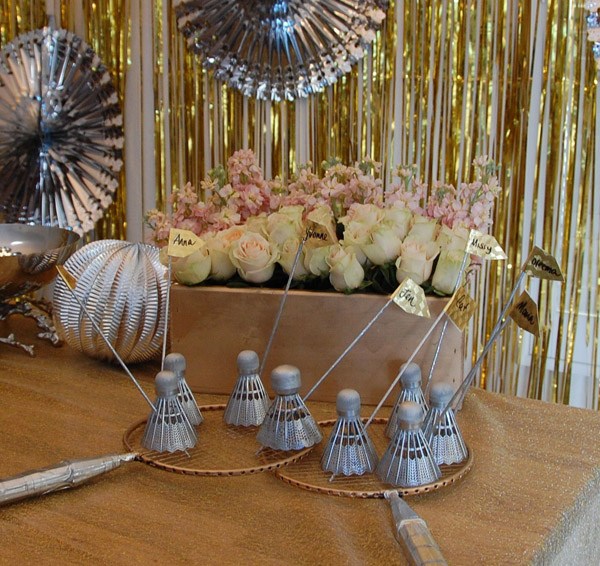 West Egg Long Island was a posh place and we figured that only the chicest played badmitton which is why we spray painted the birdies silver and doused the paddles in gold and made em into escort cards for our guests to find their seats!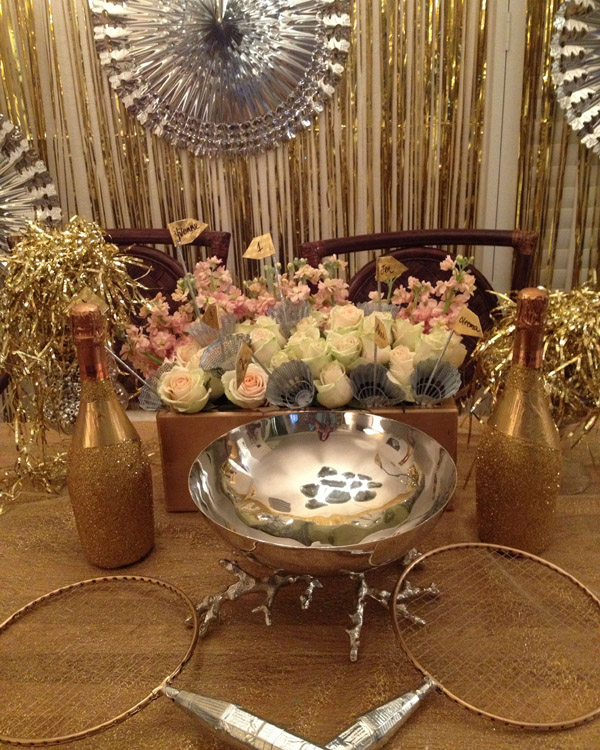 We love sparkle and how it totally played into the movie so adding splashes of gold where we could was an absolute must! The fringe wall and silver stars doubled as a photography backdrop!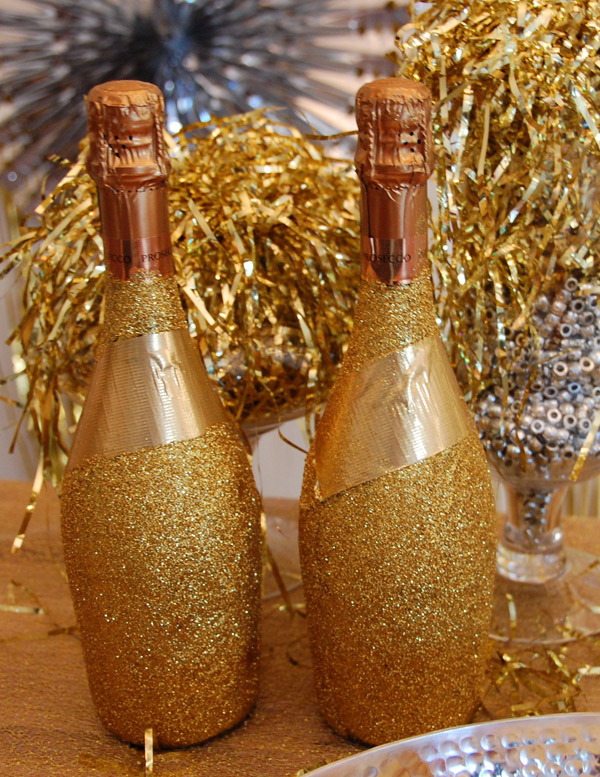 Champagne goes well with everything, including glitter. CC Events added a little something extra to these bottles to compliment the Gatsby vibe.