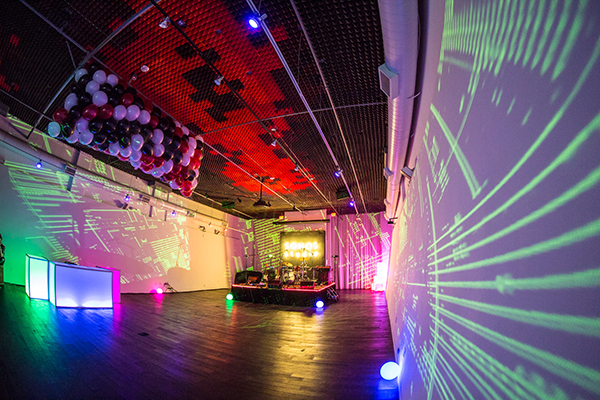 The Sonos Studio is closing its doors (insert sad face) and we were there to produce the FINAL night. We wanted it to feel like a nice intimate party where you just have a kick ass time with your friends, kinda like Studio 54 sans drugs. So we took the bull by the horns and did just that. Working with Imprint Projects we nailed down the talent: jenny lee from Warpaint, YACHT, Daedelus and Gaslamp Killer. All were going to do select DJ sets and jenny to do a liver performance.
To create the vibe we were going for we called on Alison Childs to create the most EPIC light show you could possibly imagine. Seriously this girl is talented. Mister Balloon, Taylor Creative and Tip Top Parties provided the accessories. And can we also discuss the fact that they let me do a balloon drop, event Planners dreams do come true!
No party is complete without Glow Stick. Looks out Steve Rubell, we might be onto something here. But seriously, the studio had been open for 4 years and was a huge part of the success of CC Events and we loved working with all the regular vendors like CYKIK, BeSecure and SERVE Mobile Bars. Its bittersweet the studio has closed its doors on La Brea but we look forward to the next chapter with Sonos and the crew. Goodnight LA (for now).
Shout out to Golden Road and Double Cross Vodka for the legendary libations. Photo Cred to Erik Voake