CC Events recently was asked to come into a vacant loft in Soho NYC and make it into a "home". The three bedroom, two bath loft boasted beautiful hardwood floors throughout and amazing light. We had one day to make it cozy for NYC best media to come and enjoy a small event held there by our client. We spruced up the living room and added in a bunch of accessories to give it that "lived in" look. The palette we played with was white, gold and red as it worked well with the space and the clients event was centered around "Holiday".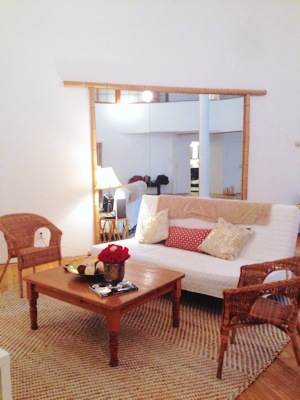 We worked with Props for Today and rented a variety of furniture, easels and rugs. What a dream they were to work with and given that it was over the 4th of July weekend we were lucky to have them in our court!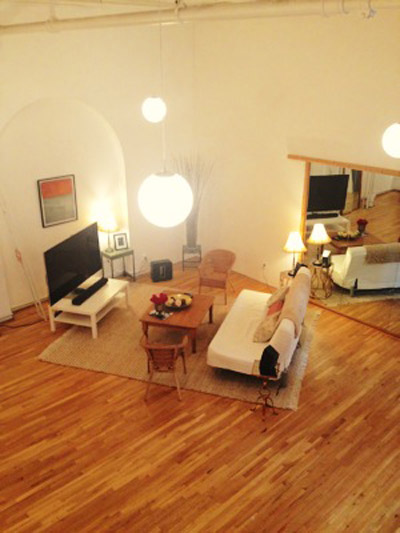 Going with the miniminalist feel of the loft we kept it clean and simple. The bones of the loft were amazing and we wanted that to shine while we subtly inserted accessories here and there. Rugs and flowers made a huge difference in the space!