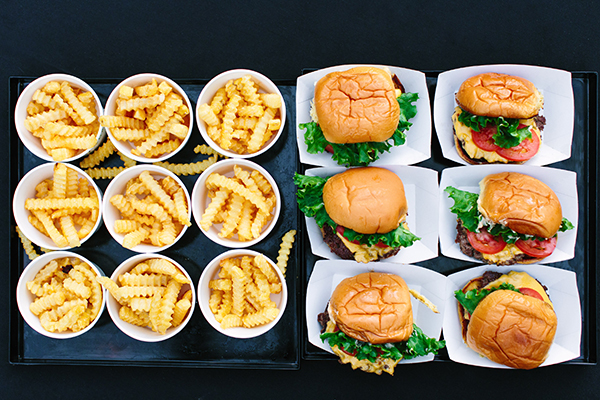 Burgers and Fries, need we say more!
When I used to live in NYC I would leave work, rain or shine, and walk to Madison Square Park on 23rd and Broadway, a few blocks from my office. Among the natural park setting was a small building dubbed "Shake Shack" and a huge long line of people. You must wonder why one would wait over an hour for a burger but then you've clearly never had a Shake Shack burger and fries. It's simply delicious.
When I switched coasts I turned to Inn n Out (equally awesome) as there was no Shack in the state of California. Well the burger gods have shined upon me now since Shake Shack has made its Los Angeles and I was lucky enough to help plan this event. With an amazing team of people including the wickedly awesome and humorous Infatuation we set up a parking lot and factory party in Vernon CA. Over 2000 people made the trek to apron squad mavens HQ Hedley and Bennett for burgers and fries cooked up by the magicians of Shack.  Infatuation handed out survival fanny packs complete with wipes, sunnies and wristbands while The Flashdance had the crowd rocking to the beats. It was a very visual event with painted walls that served as our instagram backdrop, Geronimo Balloons  swaying to the tunes while custom Jenga and Cornhole acted as physical entertainment. Did we mention we put The Flashdance up in the treehouse? Yes there was a treehouse. And a slide and a zipline. Amazeballs.
Having a party in an apron factory was simply awesome awesome. The factory served as the perfect place for attendees to enjoy themselves and to announce the arrival of Shake Shack to Los Angeles. Be sure to check out The Infatuation for updates on latest restaurants launching not only in LA but all over the country and reviews on them.
Photos by Mary Costa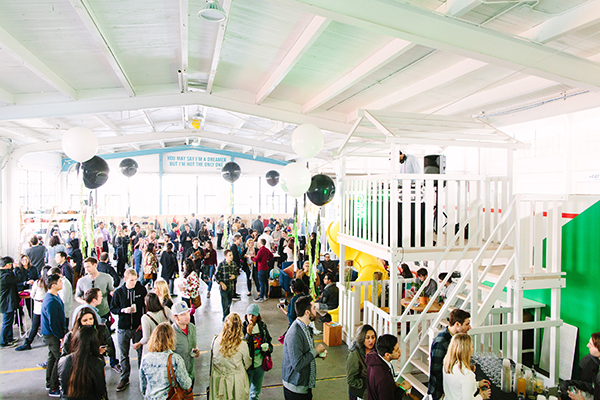 Inside Hedley + Bennett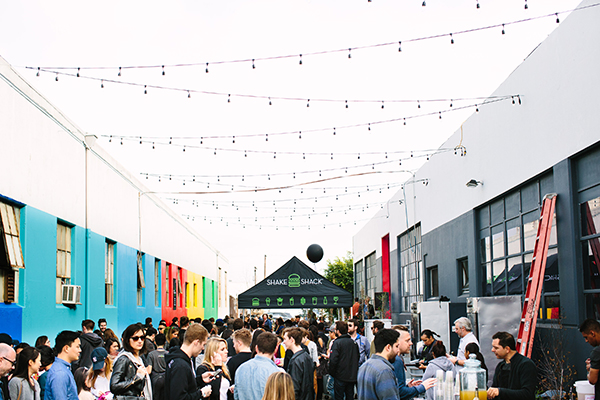 Line for Burgers and our Insta Wall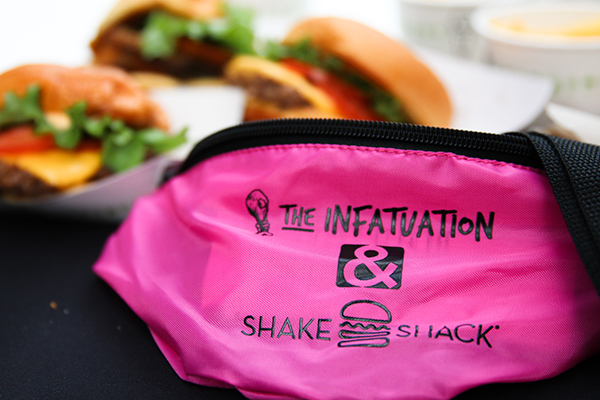 The Infatuation Survival Kits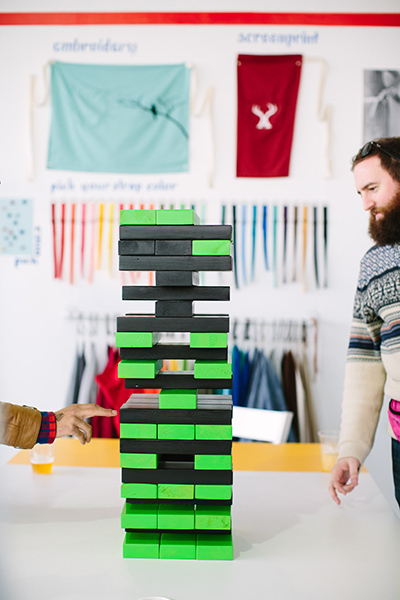 Custom Jenga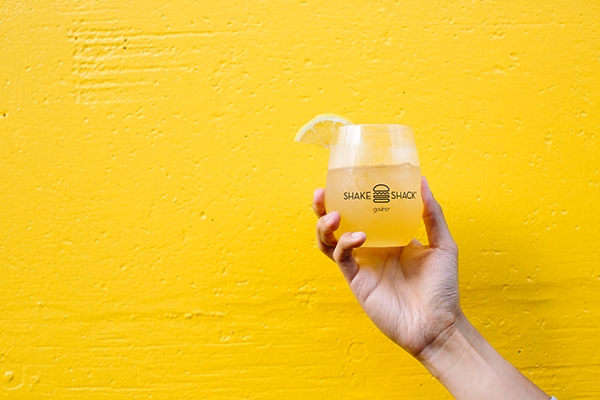 Bourban Lemondae (yummo)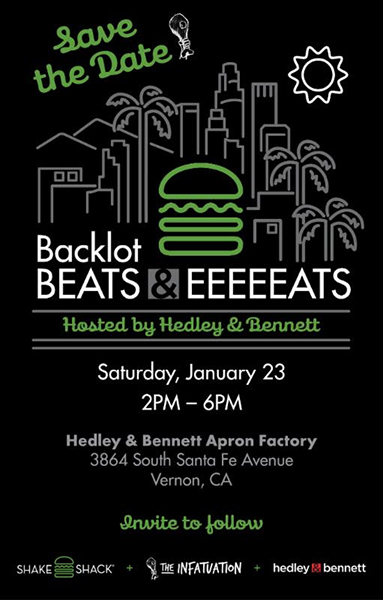 The invite for foodies, celebs and friends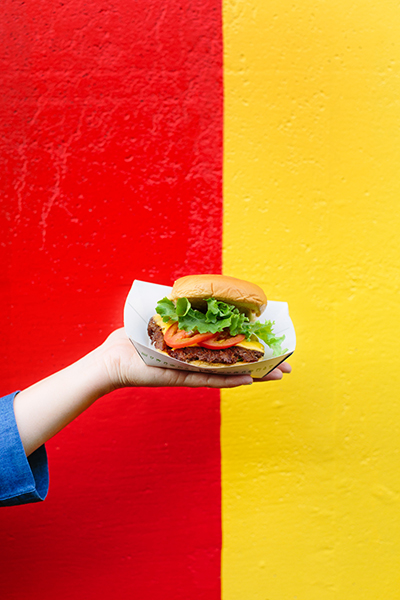 The piece de resistance!