December was the most bananas month we have ever taken on but let me tell you, it was so worth it. When Sonos and Apple (yes Apple) come calling you better believe we are going to jump right on that bandwagon. Our mission, that we chose to accept, included 10 nights of influencer dinners with the Top 250 people in music. That would include musicians, artists, managers, agents, producers and anything in between. Not only would we host these folks at Wolvesmouth, the uber exclusive – invitation only dinner party in a home – but we also erected 4 major art installations around the home.
Craig Thornton, the chef and installation artist created 4 rooms, Alligator Lounge inspired by Josh Homme Alligator Hour, Peacock Room inspired by St. Vincents "Mix Tape" on Beats radio, Twin Peaks Bathroom, inspired by the 90's cult classic Twin Peaks and The Hive which was an underground room beneath the kitchen floorboards that boasted the most intense bass ever including the dessert to end the evening.
20 guests per night were invited to explore the rooms during cocktail hour and then sit down for a 7 course meal prepared by Craig and the most amazing Wolvesmouth chefs. When I tell you the food is works of art in itself I am not lying, see for yourself!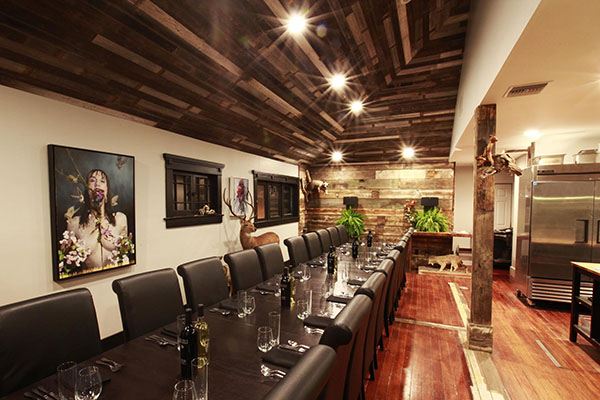 Wolves mouth Dinner Table. Always inspired by Nature.
Now why have these dinners? Well Apple Music is now streaming through Sonos and these 10 dinners were in celebration of that. We played music, we laughed, we ate and we had a TON of fun.
Photo Credit: Tim + Logan Cadiente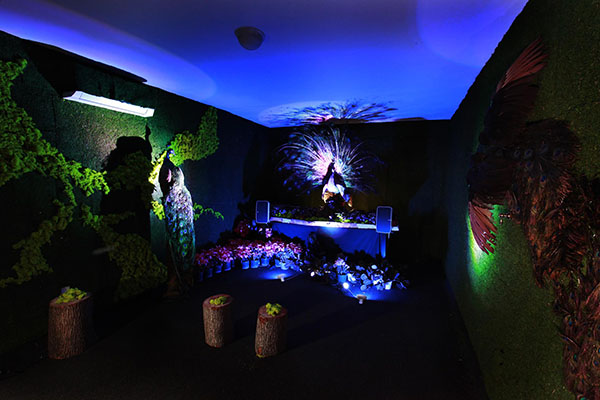 Peacock Lounge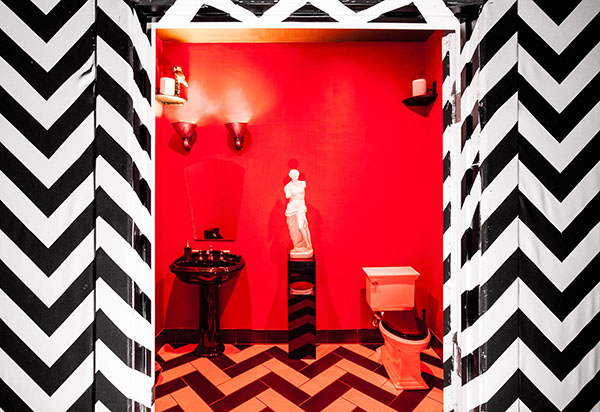 Twin Peaks Black Lodge